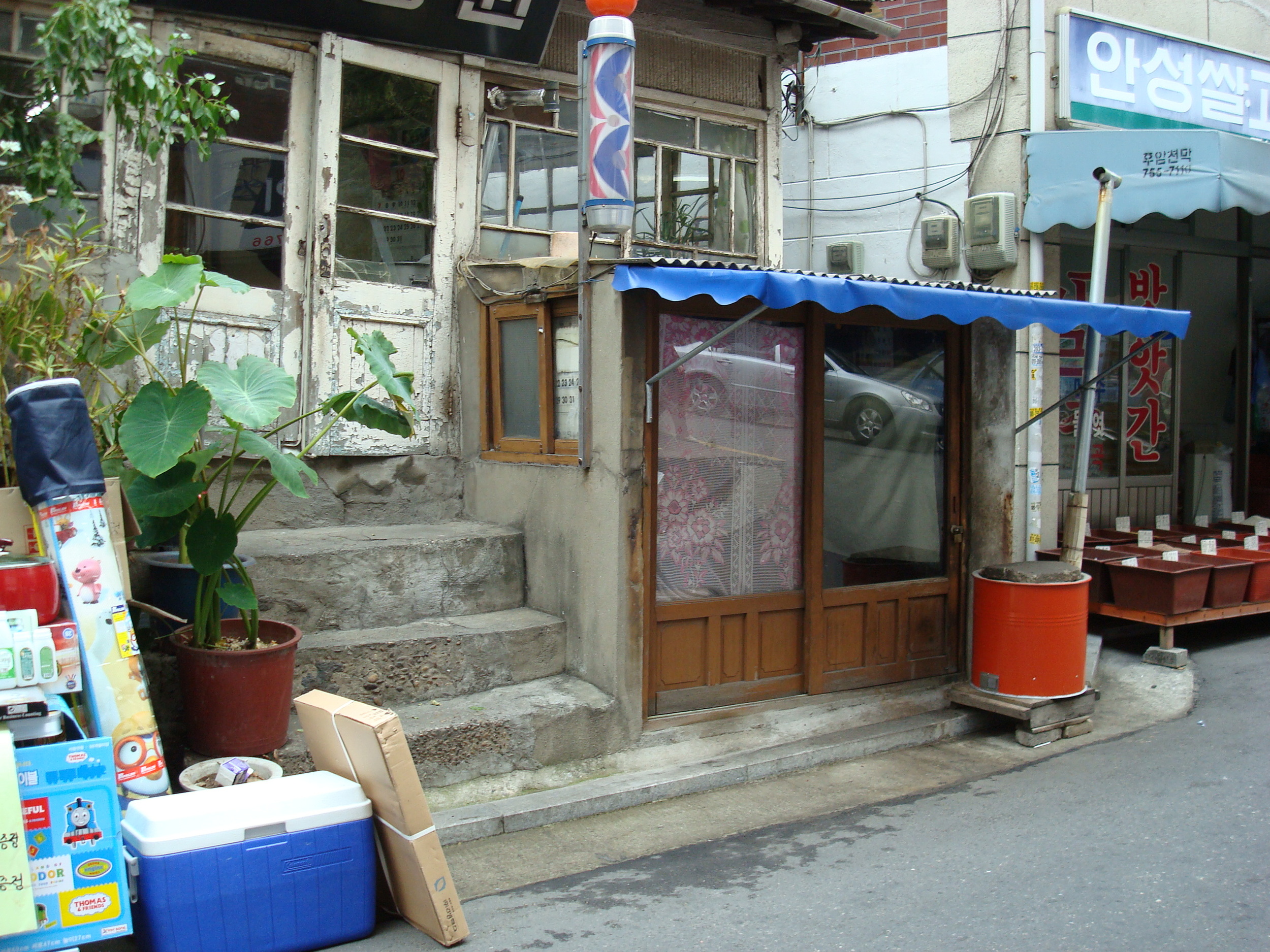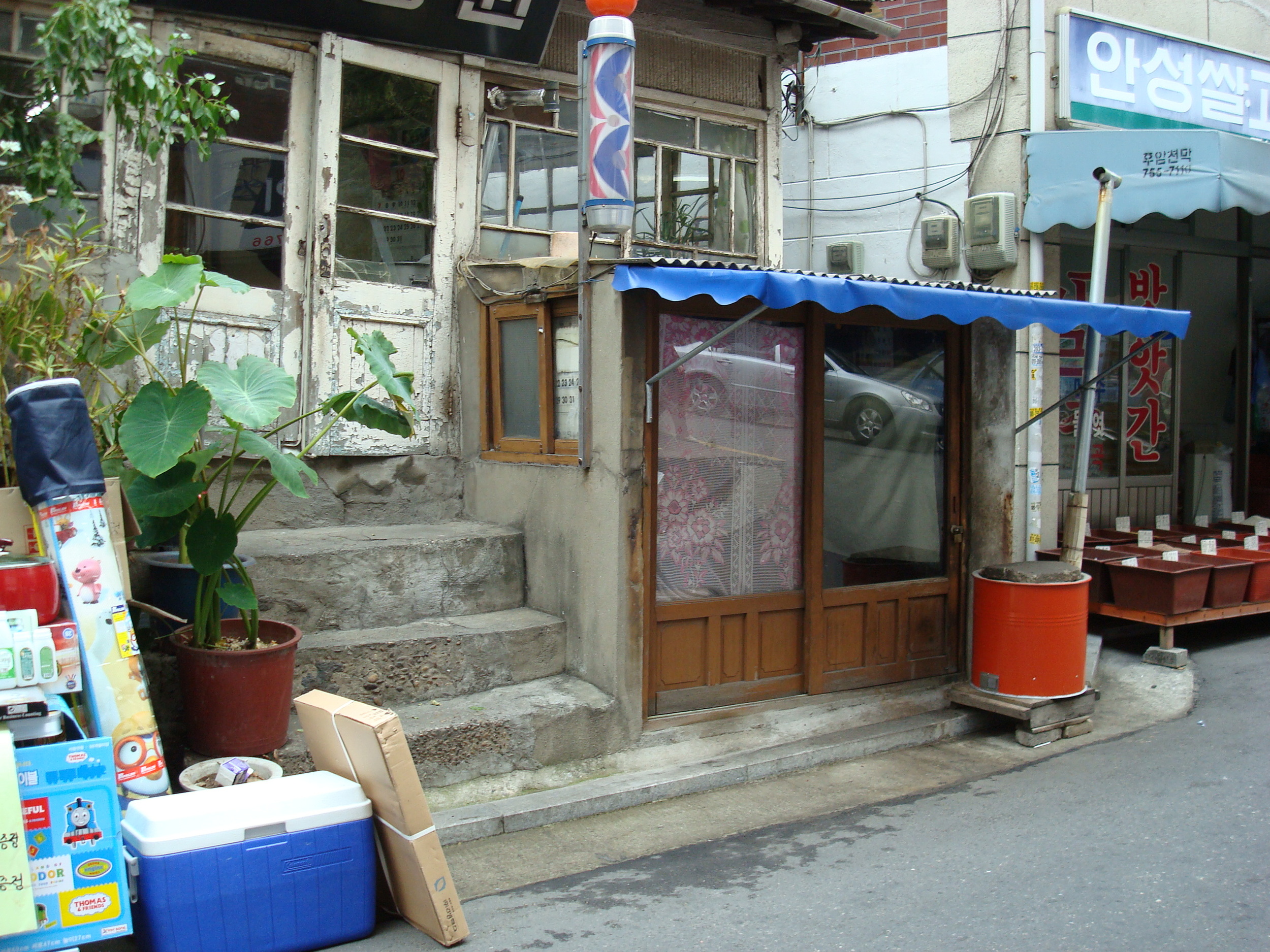 SYNOPSIS
Faces of Seoul is filmmaker Gina Kim's unique documentary, at once a portrait of an Asian capital and a film essay of a transforming Seoul. The film is taken from the intimate perspective of both an ex local and expatriate, whose knowledge of the city is neither contemporary nor irrelevant.
Faces of Seoul loops its audiences through the ever-changing modern metropolis, from the Seodaemun Prison to the blooming cherry blossoms in a verdant park, from a neighborhood occupied with American soldiers to a parade of Buddhists marching through the streets. In each of these spaces, Gina Kim explores the city she so fondly remembers, reconciling the reality of her memories with that which moves right in front of her. By doing so, Faces of Seoul reveals Korea's capital as a dynamic place where these opposing concepts--language vs. image, tradition vs. modern, native knowledge vs. exotic encounters—overlap and move against one another, none yielding to a single dominant perspective.
"I wanted to make a documentary that pays homage to two cinematic legacies: first, the great urban symphony films from the silent period such as Dziga Vertov's Man With A Movie Camera, and second, the more recent travel essay films such as Wim Wenders' Tokyo-Ga and Chris Marker's Sans Soleil. I wanted to photograph Seoul, while remaining attentive to its own unique sounds, and the fleeting nature of the cityscape. Faces of Seoul is collaged from historical archival images of important landmarks, still photos from private family albums, everyday street sounds, and the stories of several people whom I have randomly encountered. Seoul is a city that was once to me very familiar, but has become increasingly unfamiliar."
CAST AND CREDIT
Written, Edited, and Narrated by Gina Kim Producer Kyung Hyun Kim, Gina Kim Cinematography Gina Kim Additional Cinematography and Assistant Director Sunhee Ahn Assistant Editor Greg Gagnon, Yu-Jeong Noh Sound Design Stephen Barden Music Bora Yoon A recipient of multimedia production grant, Korea Foundation.
93min, Color and B&W, Digibeta, 2009.
REVIEWS
 
A beautiful and intimate Tour of Seoul. Compelling Visual essay of the director's memories and emotions.
—Sun-jung Kim, Curator, Co-Artistic Director Gwangju Biennale 2012

Faces of Seoul unearths multiple layers of the city's archeology, exposing the turbulent history of modern Korea through the intimate eye of the filmmaker.
—Carter Eckert, Professor, Dept of East Asian Languages and Civilizations, Harvard University

In Faces of Seoul, editing, pace, and the ingeniously crafted relationship between the images and the voice-over create intense feeling of the present. The film pierces the surface and permits us to wander through Seoul, which becomes a site of the meanders of personal memory with its essential turns and twists, distractions and digressions.
—Dominique Bluher, Lecturer, Dept of Cinema and Media Studies, University of Chicago

A wry, ironical look at Seoul, a "cyborg city without a past," through a series of self-reflective meditations on the relationship between individual and history, distraction and memory, looking and mourning. In Faces of Seoul, Gina Kim revisits the iconic public spaces of Seoul—Changgyeonggung Palace, Jogyesa Temple, Seodaemun Prison, Itaewon, Namsan Tower—and discovers the city is not so much a place as a palimpsest of time. The beauty of the film resides in Kim's ability to visualize these layers of history through the fleeting, distracted images of a city constantly destroying and remaking itself.
—Eun Kyung Min, Professor, Dept of English Language and Literature, Seoul National University

A dense, intimate mix of small observation and big cultural speculation, Faces of Seoul is one of the rare films that follow Chris Marker down the path of the personal essay without getting lost in pretension or glibness. Whether recording a father's haircut or a gang of schoolgirls responding to atrocities re-enacted in a museum, Kim's camera finds layers of history charged with contrasts and contradictions.
—Michael Almereyda, Filmmaker, Hamlet, This So-called Disaster

Gina Kim's Faces of Seoul seems initially to refuse any nostalgia that might be prompted by familiar markers and people upon the filmmaker's return to her homeland. This refusal becomes particularly pressing because, as she observes in a voice-over, Seoul seems to be 'trying to enunciate nostalgia as its theme'; and it is against this plea that the filmmaker registers her inability to accept this emotional interpellation. ...
In Faces of Seoul, buildings stand in for, and in some ways replace, absent faces because they function as sites of recognition, and sites where the fact of familiarity is inscribed. If we take a cue from the title, faces, or the face, figures conspicuously through its absence in Faces of Seoul. …
Gina Kim reads the city as a displaced figure of her father's face. To a certain extent, both the father's and the city's face is absent—the father's through its illegibility and the city's through its transmutability—and the filmmaker's perception of nostalgia as a form of thinking and writing rather than feeling in the narrow sense comes to the foreground in the preference for reading buildings. ...
[Kim's] refusal of associating 'search' as related to time and memory, and the preferred staging of 'anamnesis' through the employment of the documentary form, contests the implications of a predominance of realism in South Korean cinema, which cine-feminist Soyoung Kim has denounced as nothing more than 'male-suprematism', aimed at minimizing alternative readings through a preference for linear temporality and definitive closures. ...
In [Faces of Seoul], the longing for home and the act of returning home presumes that access to the spaces engendering nostalgic desire is possible, but one that requires some recalibration. In [Faces of Seoul], this presumption necessitates the reconceptualization of Seoul's buildings and places at faces, that is, as affective surfaces that mediate one's own sense of longing for something that is not there. ...
[Faces of Seoul] questions the adequacy of existing forms of nostalgia in addressing their own return home to Korea as women, by consciously resisting the existing forms as narcissistic and masculinist and, instead, giving rise to alternative forms of nostalgia.
If the sub-theme of death and burial sites in all three films discussed here stage the masculinist return home and the Confucian patriarchal duty of ancestral worship, the common sequence (and point of narrative entry into the films) in which the filmmakers document a personal return to a city from within a moving vehicle with a handheld as the urban and rural landscape passes by can be read as an equivalent that amounts to a feminist return. By this I mean a return home by women that seeks to destabilize the affective relationship between nostalgia and home due to a sensed distance from the predominant visual language of diasporic return in Korean films from the canonical images … that limit the affect of the return home as belonging to the male.
—Youngmin Choe, Professor, Dept of East Asian Languages and Cultures, University of Southern California, Excerpts from "Double Longing: the return home in South Korean women's documentaries" (2015), Journal of Japanese and Korean Cinema